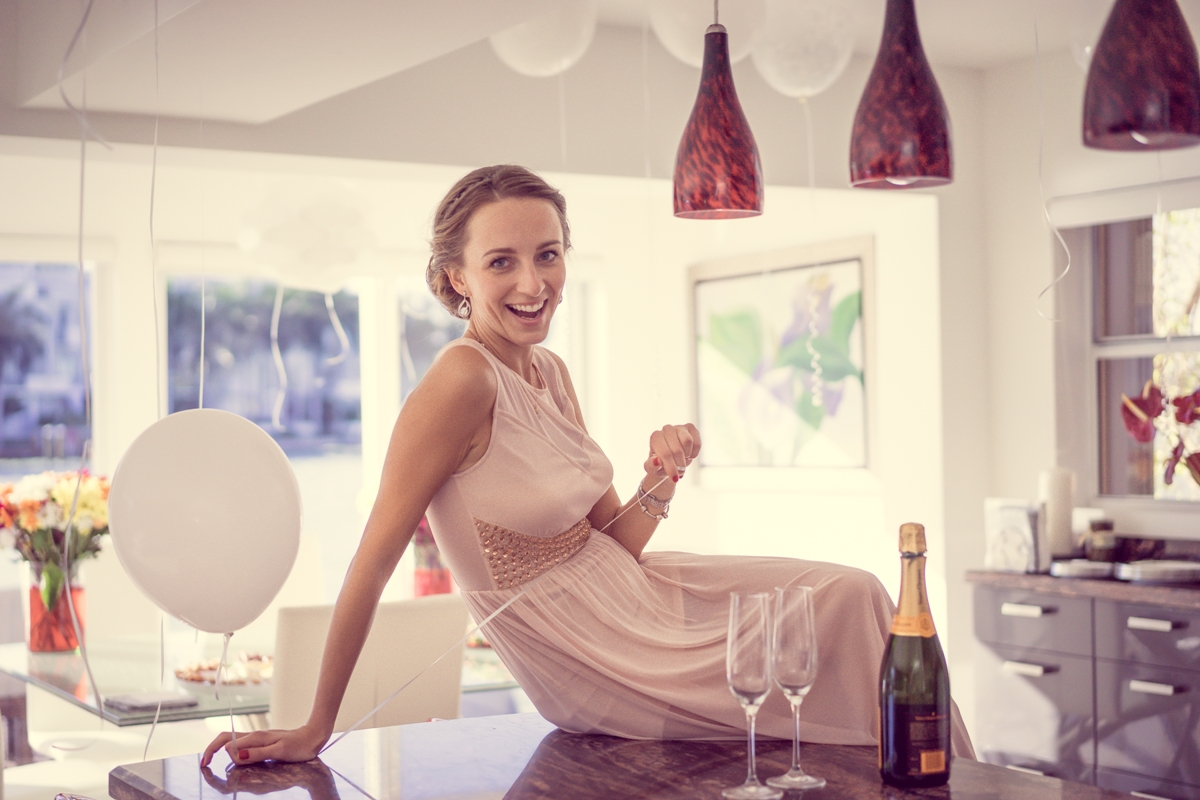 Yipppeee! Finally, I will be out of this cage and fly far away! I am no bird and the cage that I am talking about is not real. Its festival time and I will get a break from the monotonous life.
Like every festive season, we will be travelling to my in-laws place. It's an annual trip and I have started making preparations already. In fact, I am trying to look slim and fit since past 6 months. I eat mindlessly first and then, when the festive season approaches, I try to lose weight.
During the festive season, I skip healthy eating rules. And post the season, I am on my mission lose-weight again. So, you see, this is a vicious cycle.
However, as I have been busy writing healthy articles this time, I have vowed that I will not give in to unhealthy delicious temptations my mother-in-law throws at me. For the uninitiated, she is the star chef of our family. While my co-sister loves frying food, my mom-in-law prepares sweets in bulk (as if the entire nation is going to visit us for festivities).
How to Stay Healthy In This Festive Season
I have been pondering and strategizing as to how to cheat on diet during family get-togethers. I am planning to return with the same weight as I am going with. For this, these are the things that can be done.
Wake up Early
I have noticed that when I begin my day early, I have a lot more control on my diet. When I am up before anyone else, I get a lot of time to spend on my own self. There is no one to deter me from my exercise or healthy breakfast routine. I do not have to rush to help others in their routine. So, it is just me and my sweet little morning.
Do Not Skip Exercise
Every festive season, I avow to exercise daily. However, the extra workload that comes with festivities bogs me and my body down, in the morning. You will be surprised to know that festivals are quite harmful for the weight if not kept a tap on.
Firstly, you eat a different diet than the usual one. Secondly, you are not able to exercise. A week of festivities is like gathering a month of calories. So, this time, I am not going to do my usual exercise during festive week. I have planned a festive exercise routine, instead. I will skip exercising inside the house. Alternatively, I will take a walk on the street.
The city wears a different look during festivities. While walking, I can see the new look and even shed calories the interesting way. If you are not a morning person, gather up some of the kids in the evening and play a sport with them. The family will be happy that you are taking care of the kids but actually, it will be a secret workout.
Drink Like a Fish
No, I am not talking about alcohol. Being a teetotaler, I do not even recommend this. Here the drink is water. There are many reasons you should be drinking extra water during festive times. Water keeps you hydrated. It even helps you in staying away from mindless eating.
If you are planning to eat out at restaurants, then water satisfies your thirst and keeps you from overeating. As water helps boost metabolism, you automatically and effortlessly burn calories. What more! Even the toxins get evacuated from your body with water. It keeps your skin healthy, prevents breakouts and even ups your energy levels. Please pass me a glass of water.
Sleep Right, Sleep Tight
You have taken a break from work, but not from sleep, right. Even during the festive season, do not miss out on sleep. Catch up on your sleep that you might have missed while overworking for festive break. While the ideal duration for sleep is eight hours, you can adjust the hours according to your needs.
You might be surprised to know that sleep offers many more benefits apart from rest. It helps boost your metabolism to burn calories. Experts opine that people who sleep well make better decisions about food throughout the day. It prevents cravings as well.
Nutrition and Diet
Yes, I very well agree that dieting and festive season do not make good friends. However, you can plan your festive season meals beforehand in a smart way. For instance, if you plan to eat pasta, stuff the dish with veggies. Have some soup and salads before you head out for dinner. Prepare nutritious desserts like fruits and yogurt.
Eating healthy is quite important to maintain weight. Start your day with a hearty breakfast. I have noticed that when I have a filling nutrition rich breakfast, I do not crave for fried food or sweets.
Ingredients and Proportion
This festive season, I even plan to prepare sweets using whole wheat flour instead of refined variety. I am also going to keep peanuts, roasted chickpeas, yogurt and seeds handy. This will prevent me from munching attractive yet unhealthy foods.
Another important thing is proportion. Do not fill yourself up to the brim. Instead, keep checking on satiation while eating. When you feel you are 'somewhat' full, stop. Further, do not make the mistake of skipping meals. This would imbalance your diet. Chewing properly is another important factor. While enjoying with friends and family, we often eat mindlessly without chewing. Chewing is the important part of staying healthy.
Do Not Feel Guilty
This is my major mistake. I relish sweet knowingly and then, feel guilty. My husband scolds me for this. He says that either I should not eat or I should not feel guilty. Nowadays, I do cheat on my diet but I fully enjoy that cheat diet. However, I do not overindulge. After eating, I do a little exercise. If possible, I detoxify with a cup of green tea or some warm water with lemon and honey. This helps a lot, physically and psychologically as well.
It is upon you what to choose this festival – taste or extra weight. While the taste is temporary, the weight will make you wait to fit into that little black dress of yours. I will suggest making smart choices when it comes to food to survive the festival without putting pounds. I think this festive season will be both healthy and happy for me, if I stick to these rules.
How to Stay Happy In This Festive Season
While managing weight is somewhat easy, happiness is quite subjective. Whenever the festive season approaches, there is something that bogs me down. Though the ambiance is creative and lovely, there are bouts of sadness at times. The feeling does not last but tears roll down my cheeks at least once. I did some research and got to know some tips on how to stay happy during the festivities.
Get to Know the Reason
The first step is to find the reason of your sadness. At times, people are just sad because they like being sad. You need to get out of this. I feel sad because I am loaded with emotions. I am not able to realize whether to be sad or happy. Some people are sad as they are not able to meet their loved ones during festivities. In the age of internet, it is easy to catch up with them. Dress up, start a video call and there you are, enjoying together with your family and friends.
Do Not Push Yourself
Every family celebrates the festival in their own way. When we watch others doing a different thing, we try to inculcate it in our celebration. However, emulating others and trying to include everything becomes too much during the festival season. Do not push yourself to perfect the festivities. Celebrate it in your own way. Do not judge yourself.
It is okay if you are not able to cook a perfect dish or do not get time to look your best. Festivals are all about celebrating happiness and blessings rather than the things that you do not have or are not able to do. Make sure that you celebrate a simple festival this year. It will help you enjoy it the way it should be.
Take a Break
Although the festive season is a break from the regular monotonous life, yet you need a break from the preparations too. If you go on preparing for the prayers and decorations, you will not get to enjoy the celebrations. This is because you will be tired on the day of the festival. Instead, take a break. Soak in the ambiance of the festival and let the happiness in. Take a walk on the street, watch the decorations and smile while you do this. If you like clicking pictures then take a camera along with you and enjoy the festive environment.
Personal Care
Just looking good is not enough, you should feel good too. Before and during the festivities, take care of your health. Eat well and take ample rest. Make sure you wash your face before hitting the bed. If possible, do light exercises. All this will ensure that you and your skin stay healthy throughout the festive season that you were waiting for since a long time.
Smell Good
Fragrance plays a key role in lighting up your mood. Gather your favourite fragrances and make your home smell good. You, too, should wear your favourite fragrances throughout the day, even if you are at home. You and your family will indeed feel special. It will set in the festival mood even before the celebrations begin.
And Finally…
Time flies. In a matter of few days, the festive season will come to an end. You will not even realize it and it will be gone. Make the most of it by staying in the prime of your health. Make new friends, invite people to your home and celebrate it together. Happy and Healthy festivities to you!