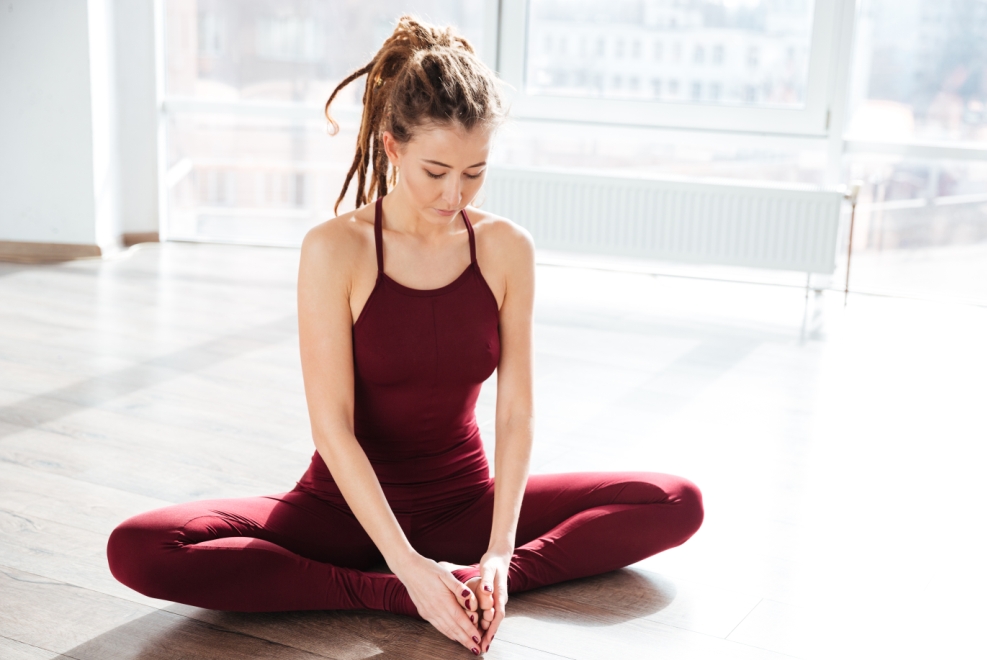 My mom is a huge yoga buff. Even at the age of 50, she wakes up at 5 in the morning to reach the yoga classes on time. She follows every word of the instructor and is a good student, her fellow friends say. Once I happened to notice her while she was going to yoga classes. I was surprised at her outfit for yoga.
"Do you wear these pyjamas to the classes?"
"Exactly", she replies.
"What do other people wear for yoga?" I asked.
"They wear anything and everything they feel like", she replied.
"What?" I couldn't just manage to utter this!
After she returned from her yoga classes, I asked her to invite all her yoga friends to our place. Interestingly, they belong to different age groups – teenager, professionals, homemakers, moms and even the elderly. I had a good discussion with them regarding the right outfit for yoga sessions. They all agreed one thing that it should be both comfortable and made from breathable fabric like cotton. Let me share the other important aspects while choosing the best outfit for your daily sessions.
The objective of Wearing the Right Outfit for Yoga
You are not required to do high-impact aerobic style exercises in yoga. And hence, you wear anything to these seeming-to-be-simple sessions. But, you are wrong here. Just like different types of workouts require a particular outfit, even yoga sessions do. Yoga is not merely an exercise of the body, but also that of the mind. While doing yoga, you should forget everything about the outside world and concentrate simply on your body. You should not even think of tucking your tee and adjusting your pants. And so, wear the right yoga wear that does not require your attention before performing every asana.
Tees
Are you thinking of wearing that tee to today's session – the one that is scribbled with the slogan – "Yoga is fun, are you the one?' Yoga is not about showing off your sense of humor but learning to be happy. You can wear this tee by all means, but make sure that it is a perfect fit. Let me tell you why. If you wear a loose tee, double the size, it will fall over your head. Imagine how you will look when you perform 'Sarvangasana' (kind of headstand) in a loose tee. Funny, right? Tops that you wear should not be too low-neck. Yoga requires you to bend and twist. You might end up revealing too much. Wear long and fitted tops that hug you, no matter what you are up to.
Bottoms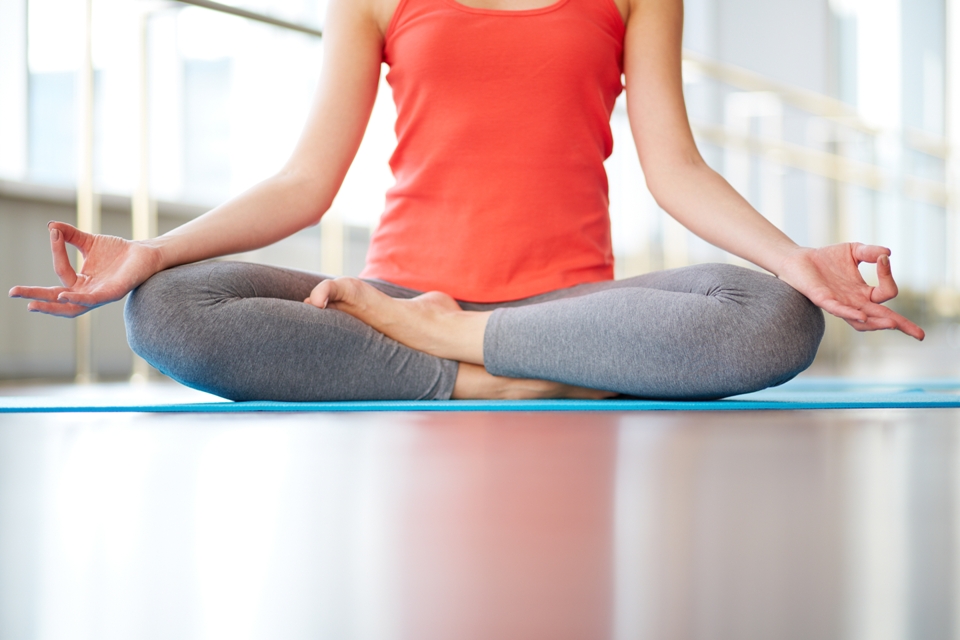 You cannot wear pyjamas to yoga, neither can you wear leggings. You cannot wear skirts to yoga, neither can your shorts. Choosing a yoga pant is like selecting a foundation for your face – neither dark nor light, just perfect. Yoga pants should be such that they allow easy movement. They should be ankle length preferably. Even, knee-length pants are good for performing asanas. Do not choose a pant that is tight at the waist. I prefer elastic yoga pants. While the drawstrings yoga pants make me feel uneasy mid-way, the button ones tempt me to open them. The pants should not be too loose or too tight. Loose pants will gather up while performing asanas like 'Sarvangasana' as mentioned above. While trying pants for yoga, perform a few stretches to check whether they are apt.
Fabric and Colour
Cotton is for yoga sessions. Performing some asanas might make you sweat and wearing the right fabric is necessary. Stretchable cotton works for me. While selecting an outfit, make sure that it is breathable. The outfit should be such that it retains moisture and does not irritate you during the session. There are so many options available these days. I was surprised to see the antibacterial and odorless yoga wear at a recent visit to a superstore. Other options include organic cotton, linen, khadi and even bamboo. Whoa! If you are environmental conscious yogi, then get one for you. When it comes to choosing colours, opt for dark colours if you are too sweaty. Generally, people prefer light and earthy shades to harmonize with nature as the right outfit for yoga sessions.
Winter Yoga Wear
It is difficult to perform yoga in a pullover. After some thirty minutes, I just wanted to throw that sweater away! Hence, layering is the key for yoga wear during winters. I wear regular yoga outfit and team it up with a jacket. I remove it after warm-ups. This helps a lot. Wear layers that can be easily removed during sessions. You will not want to disturb others by raising your hands mid-way and stretching to remove that fit pullover. It's chilly before the session begins and during the cool-down sessions, hence layers make it easy to manage the temperature of the body.
Innerwear
Please do not wear your old, ill-fitted undies and bodices to yoga. Yes, yoga is a low-impact session, but your 'essentials' require support all the time. Avoid wired brassieres and tight underpants. You are required to stretch and extend and hence, make sure that you wear a sports bra that gives you ample coverage. Choose innerwear that retains moisture and is breathable. Trunks are the best option as they prevent chafing.
Footwear
You are not required to wear shoes for yoga. So, here you are saved. Further, socks are not advisable too. You might topple if you wear socks as they restrict the grip of the foot.
Up Your Style Quotient
Yes, you can be stylish with your yoga wear. It requires some fashion sense and a little planning to make a style statement even in yoga classes. If you are required to run to client meetings, directly from your yoga classes, then you need to save on time to change the outfit. While choosing yoga pants, choose one that is of perfect length, fabric and colour so that they look good even during outings. Layer your yoga tees with formal jackets for office. Mix and match your yoga outfits with proper work-wear and you might become a trendsetter in the yoga sessions.
While writing this post, I realized that women have to work more to choose an outfit for yoga sessions. We wear so many clothes and on top of that, we have to look stylish too, don't we? However, girls, it is not a crime to repeat the same yoga wear every alternate day. Frugality is in, just like yoga is! Happy yoga to you!