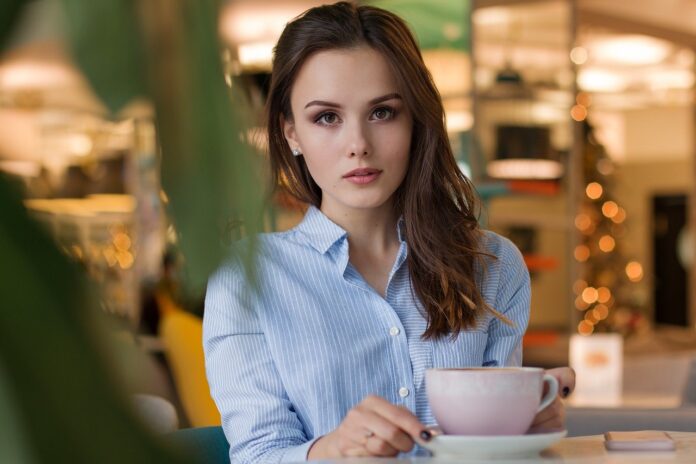 If it comes to experimenting with skin, then I could run a lab of sorts. Since my teenage years, I have been applying all sorts of things to my face. Yes, you got it right, my face! And touchwood, I got lucky most of the time. However, I source all the funny things for beauty from the kitchen. So, once when I was in the mood for beauty experimentation after the birth of my daughter, I tried coffee. I remember my daughter crying and clinging to my husband long after I washed off the coffee on my face. But let me tell you, that coffee pack worked wonders on my face. I kept on looking at myself in the mirror whenever I got time.
What's in coffee for my skin?
Whenever I feel dull and exhausted, I grab that sachet of coffee and make one steaming hot cuppa for me. And it sure does perk me up. And nowadays, even my skin perks up after a shot of coffee lotion or a mask, perhaps.
Peace on my face

I get stimulated with a cup of coffee and my skin calms down, thanks to the healing mask of coffee. As popularly known, coffee is full of antioxidants, the highest amid beverages. A single cup of coffee is lined up with around 200 to 550 mg of antioxidants. And when applied topically, antioxidants present in coffee help protect the skin and reduce the production of free radicals.
Younger every day

Although I want to age gracefully, I do not want my skin to embrace the ill effects of ageing. When the skin starts ageing, wrinkles, fine lines, sunspots and redness begin appearing. And it is hard to accept. While we cannot turn the clock back, we can slow down the process of ageing for our skin by applying coffee at regular intervals on our faces. 


Goodbye Acne


Bacterial attacks on our skin result in pimples, acne and other spots. We can rely on coffee as our soldiers in this war between skin and bacteria. Coffee is both anti-inflammatory and anti-bacterial. Begin by applying on a small patch and check whether this works for you. Well, it worked for me!


Lighten up the darkness


Are you troubled with those pesky dark circles? These cannot be hidden with make-up at times. And the worst part is that they are easily visible in Google Meets and Zoom calls. Do not worry. There's some coffee at your rescue. Applying a paste of coffee mixed with a little olive oil on the dark circles helps lighten them. 


Ways to use coffee for hair and skin


There are tons of ways to use coffee for healthy skin and hair. Let's learn about some of them here. 


Exfoliation

Body Scrub 

Pore Care

Face Polishing

Tan Removal

Stretch marks reduction

Cellulite reduction

Hydration

Face Serum

Dandruff Control

Foot Scrub

Moisturizing

Under-eye cream

Face Mask

And many more
The Easiest Way to let the coffee do the wonders


To let coffee work for your hair and skin, you can walk to your kitchen and hunt for different ingredients like fresh coffee powder, raw milk or olive oil or fresh yoghurt or ground turmeric or even cinnamon powder. Or you can just visit www.mcaffeine.com, India's first caffeinated personal care brand, and find the right coffee-based beauty solution for you. This is what I did. For starters, I tried mcaffeine naked and rich choco body lotion. I am a coffee lover. The smell of coffee peps me up. The caffeinated lotion with the aroma of choco awakened my senses along with the skin. I have the problem of dull and dry skin. But just one week of application of this hydrating gel lotion has softened my skin. It gets absorbed easily. I feel good about that velvety touch. The mcaffeine non-sticky body lotion inspired me to make yet another purchase. And I laid my hands on the mcaffeine naked and raw latte coffee sleeping mask. I covered my face with this energetic sleeping mask on a Saturday night and woke up with hydrated skin the next morning. I am very sure that the blemishes on my face will lighten up eventually and it will be more nourished with every application. 


A note to those who do not drink coffee


It is completely fine that you are not a fan of coffee or you love tea more or you just hate drinking coffee. But you should try applying coffee on your hair, face and body to activate your skin and cleanse it off all the grime that has settled in and for numerous other reasons. Coffee for skin is a new revolution and make sure you are not left out. To check if your skin responds to caffeinated beauty solutions, just try applying a little patch first. I am already in love with my coffee-infused skin of mine. It's time you too get on this bandwagon. Spread the coffee!!