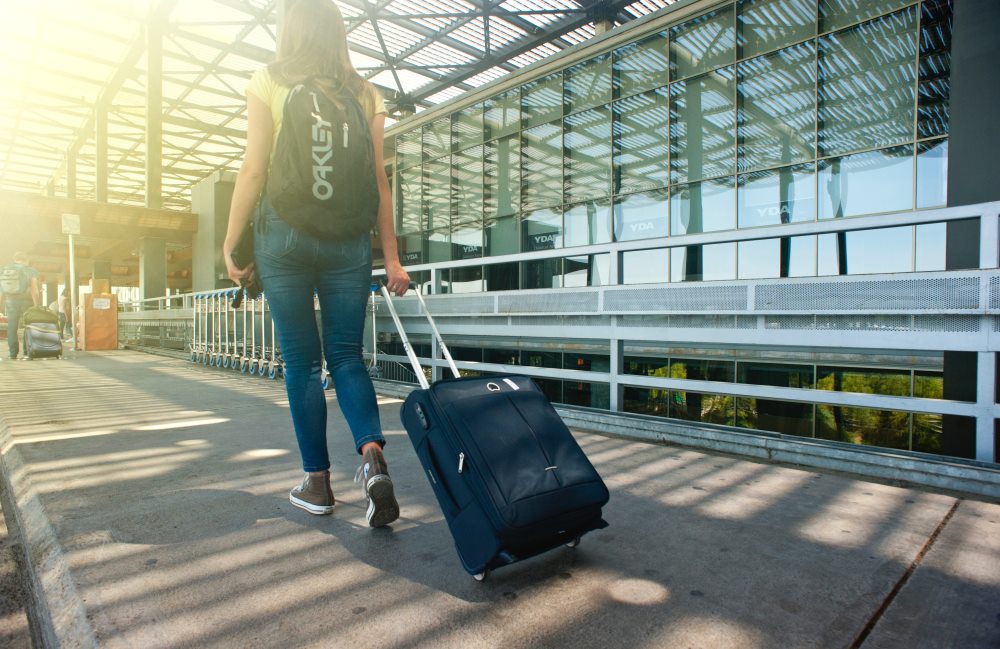 At last, her husband had to scold her for stuffing her travel bag with souvenirs. But the thing is that Neeta is amazed by different cultures and lifestyles. And traveling helps her explore these cultures. When she went to East-Asia during her holidays, she felt quite good at experiencing the things she saw and the people she met. To make sure she remembers everything and take a trip down the memory lane whenever she wishes to, she wanted to take some souvenirs like fridge magnets for her friends and her own self. However, it is not easy to box up the memories just through materialistic souvenirs. And the extra luggage was making her husband anxious as well. But the question arises that are such souvenirs really necessary? Unlike Neeta, my holidays were not limited to such souvenirs. Let me tell you what I brought back from holiday trips to give you some interesting souvenir ideas.
1. Stones
What??? Stones? Are stones counted as souvenirs? At least for me, they do. Different places have different types of sand and stones. I like collecting the stones from such places and remembering the holidays and trips through the stones I collect. So, when we went to the beach last year, I collected a huge even colored stone from there. This year, the trip was to the mountains and rivers. So, this year's collectible is a little different from the last year.
Nevertheless, beautiful both of them are, in their own ways. Stones can be preserved as it is or painted and decorated like a piece of art. And the best part is, they are available free of cost at every destination. Further, when I see the stones, I recount their journey from different places they must have been before coming back with me to my home. They help me stay grounded.
2. Shells
Holidays to the beach are not complete without collecting shells and knick-knacks on the beach. I love making efforts to lay my hands on something unique. I especially love different sizes of the same kind of shell. Observing them is a delight. It gives a sneak peek into the diversity that the ocean holds. Just like stones, shells too are available for free at the beach. They can be preserved as it is or stuck in a scrapbook as well. Artistic people can create photo frames using collected shells or other creative decorative things.
3. Tickets
This is one of the oldest ways to preserve memories. But it has not lost its sheen even today, irrespective of the technological advancements the world has been through. The moment we step outside the door to begin our holidays, we are given a ticket or a coupon or chits like that for one thing or the other. So, we have airplane tickets, restaurant bills, and hotel or homestay coupons, and so on and so forth. All these things can be collected and stored in a holiday box with the name of the destination. It is beautiful to view them in the future. My husband has stored the wrappers of the chocolate I gifted him, tickets of the movies we watched together, and such things, which is a delight to go through after so many years of the experience.
4. Recipes
Whether you stay at a hotel, choose a homestay or prefer bed n breakfast, you can always visit the kitchens on request to learn local recipes. The experience of the food is hard to replicate but practice can help you replicate the taste of the place. Learning recipes will help you accept the culture and widen your experience as a whole even if you are one of those who do not cook. And if you belong to the other lot who find cooking therapeutic, learning local cuisine gives you a peek in the lives of people living there.
And when you prepare the local dishes and serve them to people in your city, you spread the good word about the culture you just experienced. When you visit a place and love it, then it becomes your responsibility to make other people aware of that place, the people residing there, and their accepting nature. Recipes, thus, are not just souvenirs but a medium to make the cuisine popular.
5. Local Songs
While it is difficult to learn the language on a short trip, a line or the two of the popular song over there can be learned at least. Now, you might think how can the song become a souvenir? You can jot down the song in your diary and hum it now and then to recount your holiday experience, right? After all, that is the original purpose of souvenirs – a trip down the memory lane.
6. Local Games
While on a trip once, I encountered a group of young girls returning from school. They were playing some games wherein they needed to dance and stop. It seemed quite interesting to me. I learned the game from them and even played along. When I returned to my city, I taught it to the girls in my locality and we had fun together. Just like people and recipes, games travel too. And the way they are learned and played becomes a story to tell.
7. Personality Traits
Around the globe, people have different personality traits and behaviors. However, every region breeds specific personality traits that help local people survive. For instance, people residing in the mountains are quite humble and down-to-earth. While walking or driving on the hilly terrain, people there have a habit of giving way to others coming from the opposite direction. They do not insist on going first but give preference to the ease and simplicity of traveling and giving way. This requires both guts and humility. Already it is difficult to drive on hilly terrain and also quite time-consuming. And taking some time to stop and let the other person drive-through is one of the traits I learned during the trip.
Also Read: How Sales and Discounts are Harming Environmental Health
Nah! I am not saying to use only these souvenir ideas and fridge magnets, local weaves and dresses should not be bought! They are necessary as well. However, the best souvenirs are those that do not cost a dime, as per my experience. With so many places to travel to around the world, it is nearly difficult to make repetitive travel trips to the same destination at times. Hence, making the most of the trip and soaking in the environment and the ambiance during the trip form the best memories. On return from holidays, I do not have many pictures to upload on social media or swipe through on my cellphone. I just have so many things to jot down in my diary and experience to share. Happy travel memories to you!