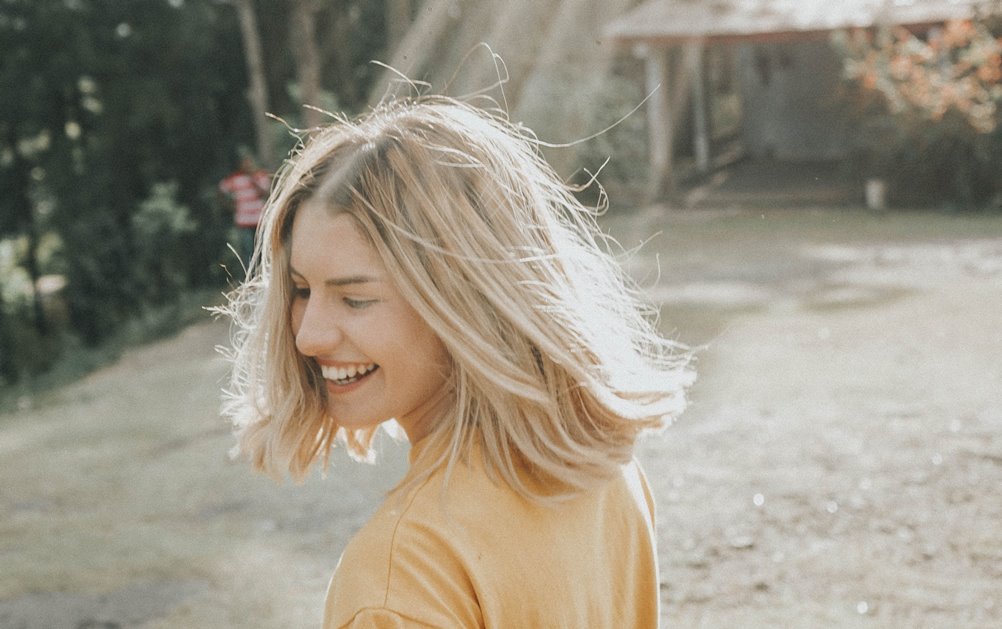 She hides her face. She avoids afternoon get-togethers. And she reschedules meetings. Eva does everything to avoid the sun with the onset of the summer season. This is because she fears suntan and for this reason, summers for her are quite boring and uninteresting. All her time is consumed in planning and pre-planning on 'how to avoid the sun to the maximum'.
I can understand the concerns of Eva. But, one cannot hide amid the four walls of the house to avoid the sun altogether. You need your daily dose of Vitamin D too. Early morning sunshine is quite good for health. However, even that can result in a little tan at times. But you need not worry; here are some cool ideas that will help you make the most of your summers and help you get rid of the stubborn suntan. These ideas work best for removing suntan after a beach vacation.
1. Magical Ice Cubes
Here I am not talking about ordinary ice cubes. Yes, you can make use of them as well. But, I will reveal a secret ice cube recipe that will help you get rid of suntan easily and quickly, without much effort, actually. What you need to do for this is to prepare some orange juice. Take an empty ice cube tray and fill it up with the orange juice that you have prepared. Set it in the freezer. When the ice cubes are ready, rub them on the tanned skin daily, once or twice as you prefer. Be cautious not to rub vigorously or you can harm your skin. Ice cubes work best for removing recent tan.
2. Bitter Gourd or Bottle Gourd
Whether you are fond of these vegetables or not, you can definitely use them to get rid of the tan. This is because both bottle gourd and bitter gourd are rich in antioxidants. They are good for the general upkeep of the skin as well. You can even use them for getting rid of the tan. For this, you just need to juice either of this vegetable. Apply it on the tanned areas of your skin. Let the juice sit on the skin for nearly 10-15 minutes. Massaging the juice gently during this time will give best results. Rinse off the juice. This method will help you get rid of stubborn tan effectively and even permanently. It even helps in soothing the sunburns on the skin.
3. Vicks Vapor Rub
While some love its strong smell, others find it effective during the cold. But I prefer this rub for getting rid of suntan after a beach vacation. Yes, you might find it amusing, but it actually works. For this, you just need to get hold of a bottle of Vicks Vapor Rub. Apply it generously on the suntanned areas on your skin. You need to do this every night before hitting the bed. Let it work on the suntan all night through. You need to perform this procedure regularly to get rid of the ugly tan. You will notice the result soon.
4. Whole Wheat Flour
While I always administer using whole wheat flour in your diet, today, I am giving away another use of my favourite flour full of fibre. Use this flour to get suntan off your skin easily. Yes, it is true. What more! I use it to remove pesky black spots on my face and even blemishes that do not give me a farewell. Wheat flour is even good for nourishing your skin and giving that ultimate care that it deserves. For this, you just need to mix two tablespoons of wheat flour and some water. Wait! You are not required to knead it into a dough. You need to mix enough water to form a paste. The paste should be thick enough for application but not too thick that it looks like a dough. Apply this paste on the skin and let it rest for a good 15 minutes. Remove it gradually by washing the face. Make sure that you are not too harsh on your skin. You can do this whole wheat flour treatment once a week for best results.
5. Fuller's Earth and Aloe Vera Gel
Both of these are my favourites. They work wonders on my skin. Tan or no tan, I apply them regularly to make my skin get that texture that I love. The best part of Aloe Vera gel is that it is suitable for all skin types. However, fuller's earth or Multani Mitti is not suitable for very dry skin. To use these to remove sun tan, just add aloe Vera gel to one tablespoon of fuller's earth. Keep the consistency paste-like. If you want to make it a scrub, add some granules of sugar to this pack. Now, the best part of the method comes – application. Apply this soothing paste to the tanned skin. For best results, keep it for around half an hour. Remove the pack by washing it off. Revel in your smooth and suntan-free skin.
6. Corn Flour
Corn flour gives binding to the batter is a known truth. But here I will give you another benefit of this very useful flour. Yes, removal of suntan at home. The reason cornflour works best is that it is granular in texture; hence it works like an exfoliator on the skin. If you are also troubled with dead skin cells and blackheads, then you got to use this pack. For this, you need to take two tablespoons of cornflour. Add a spoonful of lemon juice to it. For better results, add some yoghurt as well. While vitamin C in lemon juice helps in lightening skin tone, yoghurt nourishes the skin. Form a paste out of these ingredients. Apply it generously on the affected areas. Let it rest on the skin for a good 20 minutes to work its magic. Before removing, you need to massage the skin gently. Then, wash off the paste and check out your skin.
7. Tomato
The redness of tomato will help you heal the redness of the suntan. Being rich in antioxidants, the tomato is quite good for your skin. Team it up with yoghurt and it becomes one of the best cures for the suntan. While the tomato will help in brightening up your skin, the lactic acid in yoghurt helps smoothen your skin. For this, you just need to juice up a medium-sized raw tomato along with a teaspoonful of yoghurt. Remember to remove the skin of the tomato before juicing it. Apply the tomato-yoghurt mixture on the tanned areas of your skin and let it rest for 15-20 minutes. Wash it off. Use it twice a week for best results.
8. Cucumber
The cooling properties of cucumber will help your tanned skin recover quickly. Cucumber even helps in curing sunburn to a great extent. Do you recall women in television commercials who have cucumber slices on their eyes while the rest of their face is covered in some kind of pack? This is because cucumber is actually quite good for your eyes as well. In fact, including cucumber in your diet during the humid summer months act as a natural hydrant. It is even good for those who are trying to shed off some pounds. For treating tan, you need to use the juice of a cucumber. You can get the juice by shredding it and then sieving it using a muslin cloth or a sieve. At this point, you can even add a teaspoon of lemon juice to this for added effects. Now, using a cotton ball apply the juice all over the tanned skin. The juice will dry up in some time. Wash it after some time.
9. Potato
The humble potatoes are quite good for removing suntan during summer. They also help even your skin tone and get rid of stubborn blemishes. If you are suffering from dark circles around your eyes, then potato might help you. Potato can be used in multiple ways. You can shred a raw potato after washing it off properly. Sieve it using a muslin cloth and apply the juice on your face. The other method is to slice a potato and rub it gently all over your face. I have a better idea as well. What I do is I apply the skin of the potato on my face. At times, I remove the skin of the potato using a scraper while preparing meals. I apply the little pieces of the skin all over my face as long as I am in the kitchen. I rub them slowly over my face and then wash it off. Remember to wash the potato juice off your face, irrespective of the method you use. This is because potato mask is not visible and you might forget to remove it off. This mask will work wonders on your tanned skin.
10. Gram Flour
If I ever asked my granny for beauty secrets, she would always direct me to the kitchen and especially to Bengal gram flour and turmeric. Gram flour acts as an exfoliator while turmeric helps heal the skin. For this pack to work, you need to prepare a paste out of the flour and a pinch of turmeric. You can even add a teaspoon of raw milk for added benefits. Apply a thin layer and let it rest for some time. The paste will dry up quickly. Once dry, scrub it off gently and then wash your face. Pat dry and notice the difference. Alternatively, you can even use some mango pulp with Bengal gram flour for removing tan.
11. Oatmeal
The granular structure of oatmeal acts as an exfoliator. It even helps cleanse the skin and get rid of impurities. As oatmeal is quite thick, adding buttermilk to it will help maintain the consistency of the pack. In fact, buttermilk is rich in lactic acid helps remove the suntan, soften your skin and even improve the tone of the skin. For this pack to work, you need to soak regular oats/oatmeal in water. After about five minutes, add two teaspoonfuls of fresh buttermilk to soaked oats and mix properly. Apply to your face and massage it gently. Wash it off after 15-20 minutes.
12. Papaya
I love rubbing the skin of the papaya on my face. It is so smooth and moisturizing. But papaya also has bleaching properties. Hence, it is best suited for getting rid of tan. Add some honey to it and your skin will get a good dose of antioxidants as well. Honey and papaya face pack exfoliates the skin and also help you get rid of free radicals, thereby delaying ageing. For this, you just need to take some ripe papaya and add a teaspoonful of honey to the pulp. Mix it thoroughly before applying to the face and tanned areas. Once the pack is dry, let it rest for some time and then wash the entire thing off using water. Do you feel the difference?
13. Red Lentils
Red lentils are said to remove tan easily. They are being used for a long time to improve the quality of the facial skin. To double up the effectiveness of red lentil paste, add some tomato juice and Aloe Vera to it. While tomato will lighten and brighten your skin, Aloe Vera helps in moisturizing it. To prepare this remedial face pack, you need to soak about two tablespoons of red lentils for a few hours or overnight. Drain the excess water and blend it in a grinder. Now, add a teaspoonful of Aloe Vera gel (fresh or readymade) and 2 teaspoons of freshly squeezed tomato juice. Apply on the tanned areas and let it dry. Wash it off using water. For better results, massage this pack before washing it off.
How to Prevent Suntan
This is not quite easy. However, to an extent, you can keep your skin away from the harsh rays of the sun, especially during the summer season. If you want a healthy dose of vitamin D from the sun, expose it early in the morning, when the sun is not in its full glory.
Firstly, you need to make sure that your skin is covered up before venturing out in the sun. Wearing white clothes actually helps.
Ensure you are eating a diet rich in vitamin D. Such a diet protects you from the harmful UV rays. Also, include healthy saturated fats in your diet to make your skin strong enough to face the sun. Healthy fats are responsible for building blocks and tissues for organs. They prevent your skin from being sensitive.
Further, make sure you are not zinc and magnesium deficient. These minerals are responsible for preventing photosensitivity and even skin problems. You should ensure that your diet is rich in animal-based and plant-based minerals.
Coconut Oil is quite good for the skin, especially in the summer season. It heals the skin troubled from suntan. It can even prevent your skin from the harmful effects of suntan and damages that it ensues.
Things to Take Care of During Summer Season
Drink water frequently and regularly. When you hydrate your body, the skin is automatically hydrated. It even helps you get rid of all the accumulated toxins.
Follow the cleansing – moisturizing – toning routine. It keeps your skin healthy during this season.
Make sure you exfoliate your skin regularly. While you get rid of dead skin cells, you even bid farewell to impurities and pollution.
Keep your diet bereft of excessive salt and fried foods during summers. They dehydrate the body, which shows off on your skin. Include more of fresh vegetables, salads, and fruits.
Your skin will benefit out of steam in this season. It helps open the clogged pores while making the skin soft and clear.
Lastly, exercising in summer is quite good, especially early in the morning. When you sweat, your skin gets rid of the accumulated toxins and your health benefits out of it as well.
Summers are quite notorious. However, you cannot shy away from this season as they actually give you more daylight to accomplish your daily goals. So, rise early and shine throughout the day by taking care of your health and skin. Am I forgetting something? Please mention in the comment section below.