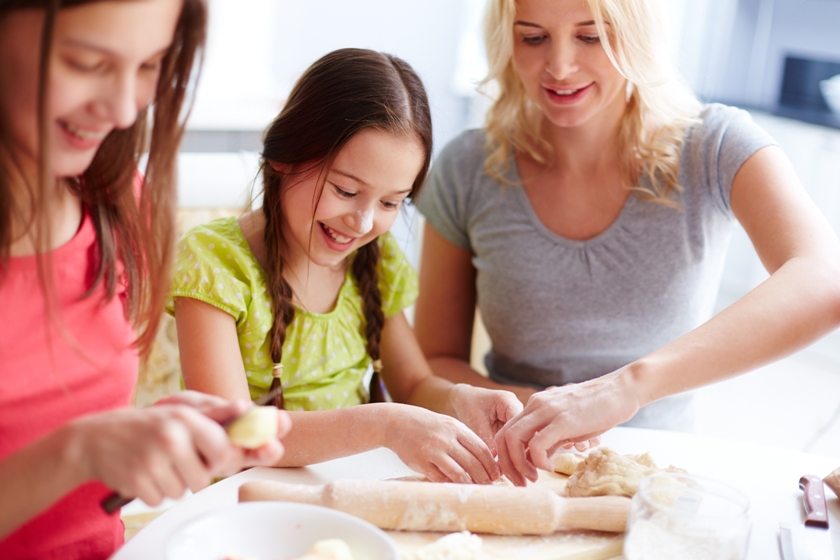 Meenakshi loves her daily dose of "Maa ke haath ka khana (Mother's made food)". When she decided to lose some weight for her upcoming dance competition, she scouted for some diet plans online. Many of these plans were designed by people in the west. The foods mentioned were either unavailable or not tasty enough to survive. She chose not to diet and started hunting for some other options.
So, what is actually diet food? Is it not possible to lose weight by making changes here and there in the regular diet? Do you ask such questions? I used to. Especially being a hard-core Indian, I cannot just imagine a dal-free meal. This made me hunt for foods that are readily available in the Indian kitchen and will also help in reducing some kilos here and there.
1. Moong Dal
While some say, "That cup of coffee made my day," I prefer saying, "That bowl of moong dal made my day. It is so delicious and filling that I cannot just skip gorging on it. My dietician says, "Moong Dal is brimming with essential nutrients like proteins, fibre, Vitamin A, B, C and E. It is even rich in potassium, iron, calcium and minerals. If you are fond of fatty foods, just have a bowl of moong dal prior to it. You will notice a difference in your temptation. This dal aids in weight loss as well as strengthens the immune system. Team up moong dal with ghee-free chapatis for a hearty meal. Alternatively, sprout the whole moong and relish them with freshly diced tomatoes and cucumber for weight loss.
2. Dhokla
Yes, Dhokla it is. You cannot survive without Dhokla and if you hail from Gujarat, it will be quite difficult for you to leave this yummy food out of your diet. So, here is an announcement. Prepare dhokla the healthy way and you will never miss them in your weight loss diet. Dhokla is essentially a steamed dish and hence, it is healthy as opposed to some fried snacks. Further, dhoklas prepared out of gram. This makes it a filling snack. However, make sure that you do not add sugar or extra salt in it. Do not fry the steamed dhoklas and relish them just out of the steamer, without adding oil.
Also Read: 10 Reason Why Lose Weight in Summer Season is Easier
3. Jowar Roti
Whenever I visited my grandma in town, she used to feed me big, round, jowar rotis. As they used to be tasty, I thought that it would add a few kilos to my already high weight. (P.S. I always think that favourite foods increase weight). With the advent of the internet, I did some research and even got in touch with some dieticians. They were of the opinion that jowar rotis actually aid in weight loss. They are full of fibre and aids digestion. Plus, they boost the immune system. JowarRotis are quite filling and keep you satiated for longer.
4. Besan Ka Cheela
What are you saying? Am I actually reading a list of weight-loss foods? If this is true then can I gorge on besan ka cheela without any guilt? Yes. This is because besan ka cheela is prepared out of gram flour. And hence, it is full of carbohydrates. It keeps you filling full for long. Further, you need to make sure that the method of preparing cheela is healthy. Use a non-stick pan for preparing it. This means no use of oil. Add some vegetables, carom seeds and only a little salt to the batter, which will add to the health. To make it all the more filling, team it up with curd.
5. Chhola
My earliest memory of food is dipping small bites of steaming hot puris into chhola. With every bite, a piece of heaven reached my tummy. However, seeing my weight, my mother banned this dish from my diet. Poor Me!!! Thanks to the internet, I found out that chhola or chickpeas are actually quite healthy. Once again, the method of preparing it matters. While I like Hummus, I will even want to eat chickpeas Indian style with some freshly baked whole-wheat bread or chapatis. I boil chickpeas and add diced tomatoes and onion to it. Garnish it with squeezed lemon and coriander sprigs. Yummy it sounds, isn't it!! Go on my friends; prepare them my style as the recipe is finally out.
6. Paneer
Now picture this. You are on a diet but are invited by a friend to dinner at a fine dining restaurant, saying that you will get diet food over there too. The moment you check out the menu, you find that there are over 10 meals that have paneer in it. Your heart cries out loud and you order something from the salads. If not with you, this is a regular fare with me, at least. It is difficult to separate paneer and me. Wait! Do not ask me to replace paneer with tofu. Because I asked my dietitian and she recommended eating paneer. She told me that paneer is a filling food. It is rich in protein and calcium. Hold yourself! Do not fry paneer, just add some chunks to your salad.
Also Read: 6 Tips to Prevent Loss of Nutrients While Cooking
The Most Important Food
The title is just to fool you so that you read it. I know that you have a habit of just reading the titles as you are pressed for time. But, if you really want to reduce some kilos, read the matter too as it is important in this particular post.
Being an Indian, I am one of those who are bent to have 'the yum factor' in the food or eating is useless. Even the foods for fasting are made very delicious to survive the entire day. I seriously hope that this list gives you some food for thought and eating too!