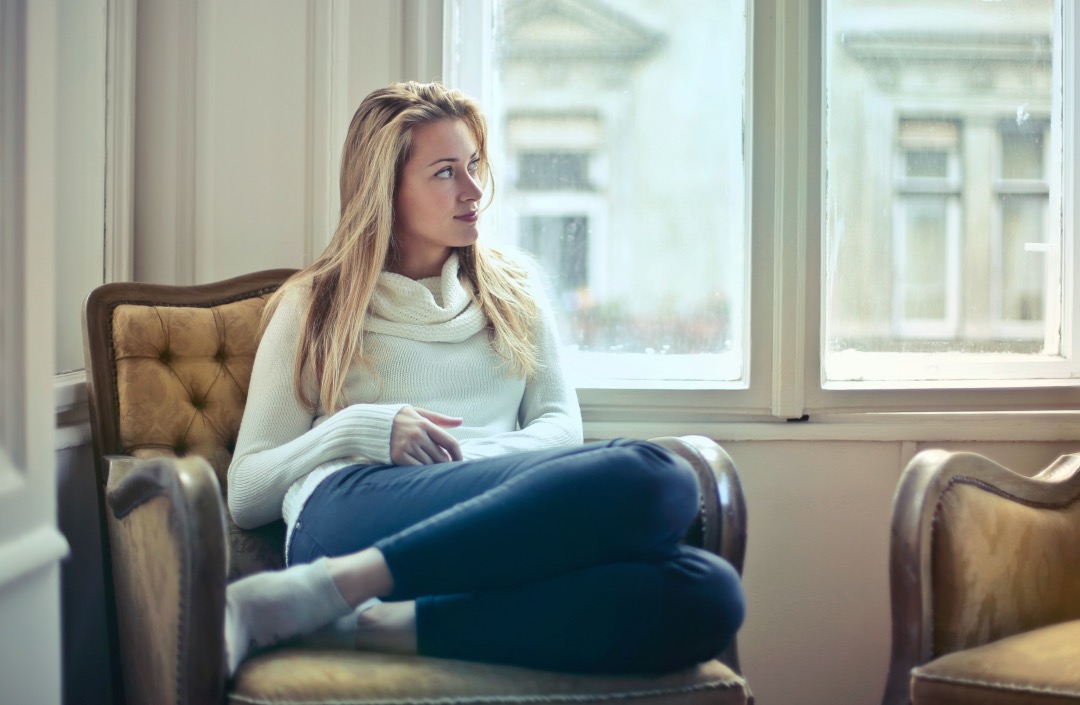 Sitting under a tree on a wintry morning, I wished for home amid nature. In fact, I wished spending the rest of my life under a tree or better, on a tree-house. But I realized soon after that it will be a little difficult for me, especially after spending so much of my time enjoying modern-age luxuries. However, I would rather bring some nature into my present brick and mortar home through eco-friendly biodegradable elements. While there is no dearth of natural elements in the market now, I list here some of the recent introductions.
1. Terracotta
Once I visited my aunt for dinner and when I enter her kitchen, I was amazed. It was adorned with beautiful creations of clay. I asked her why is she still stuck on clay when the urban folk has moved on to the glass. She replied that it was no ordinary clay but terracotta that she was using. Further, she said that natural elements stand the test of time and she would prefer leaving a legacy of bright colours and earthly objects. Interestingly, she was using terracotta for cooking and serving both. Some of the cookware she had was from grandma who had been using terracotta pots all her life. I was obviously amused by this. The food cooked in terracotta pots has a distinct flavour. Aunty said that terracotta is rich in certain minerals that get mixed with the food, keeping the nutrients in place. Terracotta is also safe to be used in the microwave. Knowing this was something new for me.
While we sat for coffee in the evening in the verandah, she continued explaining to me more about terracotta. She said that Terracotta is an eco-friendly material. People who are looking for sustainable materials should definitely use terracotta because being clay, it can be recycled easily. The verandah that we were sitting in was built using terracotta tiles. Aunty said that terracotta being an energy-saving alternative, the temperature in the verandah is much cooler in summers and warm during the winter season. Unlike other bricks, terracotta bricks do not corrode easily and are resistant to fire. She also added that terracotta is a popular material for flower pots, home décor, cookware and other kitchenware. It is inexpensive and also promotes handicraft. I am really impressed with terracotta.
2. Bamboo fiber
My daughter has recently started eating on her own. I love when she carries her bowl of popcorn around the house and keeps on munching while I write this post. However, I am not fond of plastic bowls and do not want to expose my daughter to their harmful effects. Yes, terracotta is an option but my daughter would not be able to hold a terracotta bowl for longer periods. So, while scouting for a sustainable bowl in the stores, I came across a very new material – bamboo fiber. The look and feel of bamboo fiber are very close to plastic. I started researching on bamboo fiber to know more about its properties. I came to know that bamboo fiber is actually manufactured using the pulp extracted from the stem of the bamboo. As it is obtained from plants, bamboo fiber is edible. The market is flooded with brands of bamboo fiber flour. This flour is low on carbohydrates and is good for dusting, rolling and also baking. Bamboo fiber flour does not have any taste though.
Bamboo fiber has antibacterial properties. Hence, it is being widely used to manufacture masks and also sanitary napkins. I even found bamboo fiber masks that protect against the coronavirus. These masks are more comfortable than the popular cotton ones. This material is also very popular in textiles because of its absorbent properties. Clothes made out of bamboo fiber are breathable and very soft. I would definitely want to try bamboo fiber baby towels, which are better than cotton they say. Being UV resistant, bamboo fiber negates the harmful effect of ultraviolet rays as well. Further, Bamboo fiber is highly durable and environment-friendly material. Products made out of bamboo fiber can be recycled as they are biodegradable. I was relieved of reading this because I am constantly worried about using plastic products because of their harmful effects on nature. So, when my daughter offers me a popcorn out of her newly acquired bamboo fiber bowl, I am both relieved and happy. Because her new bowl is safe for her and mother nature as well.
3. Recycled wood
Wood is quite an expensive material, especially because of its unavailability. The vicious cycle of the man cutting trees for various uses and not planting enough trees has led to deforestation and high jump in the price of wooden products. While there are many alternatives to wood introduced in the market, one solution that seems good enough to me is the idea of recycled wood which is well adopted by our neighbours who just shifted. While chit-chatting with them, we came to know that the entire cost of their furniture was much lesser than ours. The reason was the usage of recycled wood for furniture. They had made use of patchwork design, quite popular with recycled wood for their home décor. This was very interesting to witness. This made me decide that I would certainly want to use recycled wood for my home décor.
On researching for recycled wood items on the internet, I came across toys made out of recycled wood. Such toys last longer and can even be passed on to other kids. Wooden products are often a timeless investment. I recently bought a 'Tribal Dhokra Lady Bohemian Brass Necklace Handmade in Dhokra Art from ExclusiveLane. Handcrafted in India using Brass, wood, resin and other materials through the wax casting techniques by the artisans, this beauty is inspired by the relics of the Mohenjo-Daro. I am always up for Bohemian stuff and this necklace is quite a collectable. Now, I don't have to scout for it in the by-lanes of the old city but found it just with a click on ExclusiveLane among other collectables. I was delivered my 'love at first sight' at home itself within a couple of days of ordering the same. I have been adorning this necklace with both western and fusion wear with a wide smile, of course.
4. Burlap
It was my friend's birthday. She is completely against plastic-based wrapping papers. I was looking for a sustainable material to wrap a set of mugs I had bought for her. That is when I came across burlap. Burlap is better known as jute sheets in many places. In many countries, it is also known as hessian. I remember that burlap was present in huge quantities at my grandparents' home. They used it for almost everything – whether it was growing plants, shopping grocery, covering pickle jars and even as curtains. The brown colour of burlap did not attract me much those days. But recently burlap came back in the market in a new avatar. It is available in every size and people are hoarding the material to use it for décor, garden, gifting and so many other things. So, when I went to buy burlap for gift-wrapping, the shopkeeper gave me more information about the fabric and how to buy it.
Buying burlap depends upon the place where it is being used. It is available as tightly woven and loosely woven sheets. Burlap sacks too are quite popular. The cost of burlap increases depending on how tightly it is woven. The market is even flooded with burlap inspired synthetic sheets so if you are switching to burlap for sustainability reasons, please refrain from buying such inspirations. While I used burlap as a gift bag, there are many uses of this earthly fabric for both home and garden. People have been replacing cotton and synthetic curtains with burlap. Further, it can be used for cushions, doormats and table covers as well. When I was covering a flower pot in our garden to protect it from cold at night, my daughter recognized the fabric saying that they did sack race in these bags at school. Burlap sacks are quintessentially used for sack races and I remember running in similar sacks at school. If your burlap sheets are damaged and worn out, just bury them in the garden. Burlap is a completely biodegradable and also very affordable material.
5. Rattan
I mentioned my love for bohemian stuff above and I am always on the lookout for things that would add a zing to my home and lifestyle. And Rattan is the best material to add a bohemian touch to almost any place. I recently bought a chair made out of Rattan for my study room. For the uninitiated Rattan is a natural eco-friendly material that is made using dried palm. For Rattan, the dried palm is woven together for creating exquisite pieces of furniture. Rattan furniture gives a raw and rustic feeling to home or garden. The colour of the Rattan furniture can be customized while its look and feel are quite natural. The best thing about my newly acquired Rattan chair is that it is quite light in weight. And I do not need my husband's help to move it around the study. Yes, I keep on changing the chair's position according to my convenience.
I have added some cushions and mats on the Rattan chair to make it more comfortable and appropriate. I like peeping out of the window sitting on this chair or wind-up my day with a book on this very natural luxury. But if you are thinking of an inexpensive material to replace wood into your home, then Rattan might not be the thing for you. Rattan is made locally by artisans who invest many hours weaving the plant fiber to create a single chair. So, when you buy Rattan furniture, you are promoting handicraft and aiding in the livelihood of these artisans. The best thing about Rattan is that it is durable, versatile in usage and even withstands harsh climate. I am definitely up for giving up my present wooden furniture for recycling and buying exclusive Rattan furniture in the coming years.
Also Read: 10 Benefits of Minimalism in Your Life – Why Less is Always More
Conclusion
Including natural and biodegradable materials in your home is easier said than done. With so many nature-inspired materials available, it is often difficult to understand the difference between the natural and the copy. However, taking a baby step towards making the world more sustainable is easy. Begin right from your home and take your idea to places. And the best thing about natural elements is that they bring you close to Mother Nature. I am always up for age-old introductions to the modern world. If you know of any natural eco-friendly biodegradable material that I can use for my home, please mention below in the comments.