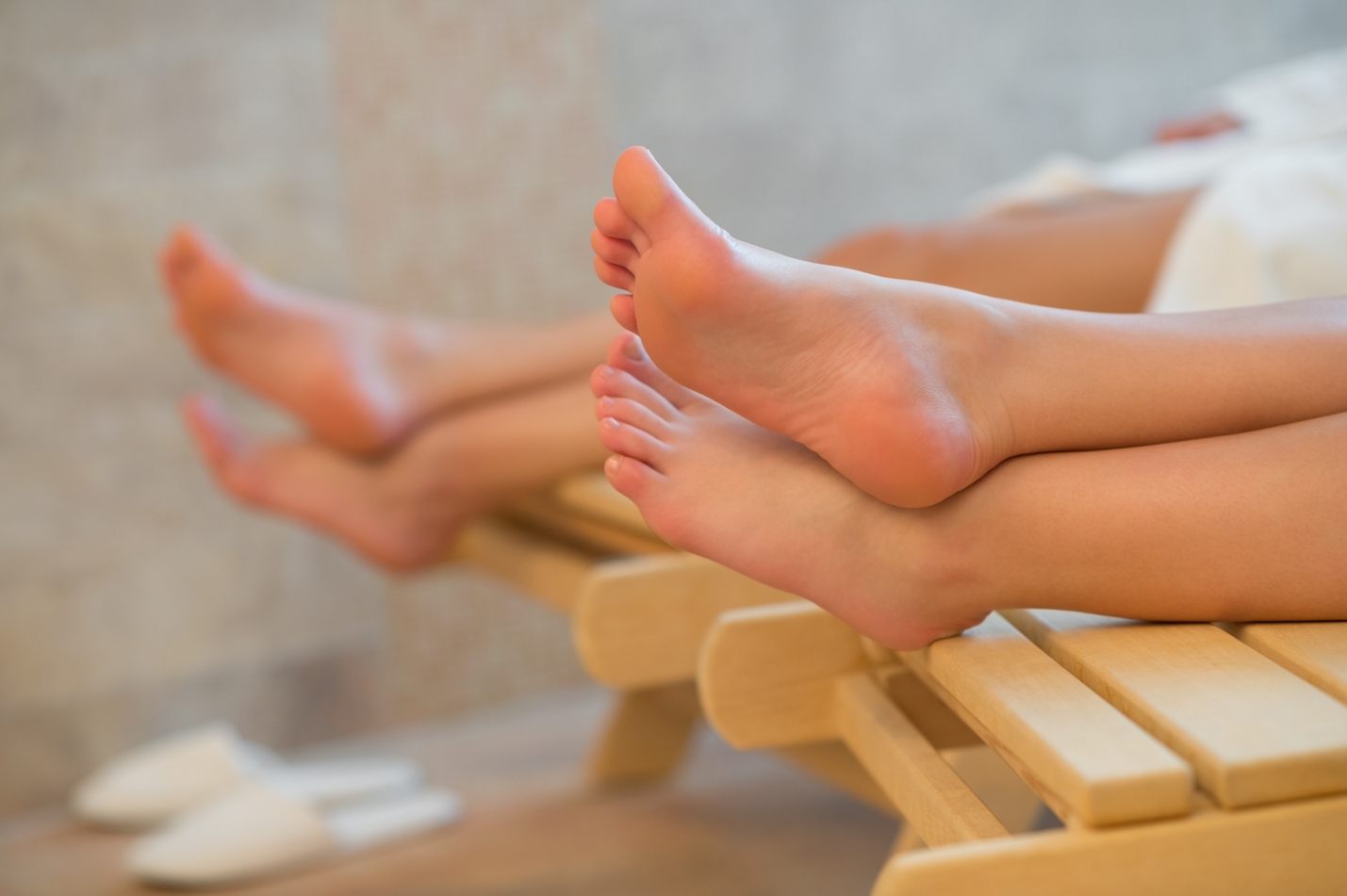 I was trying these pretty gladiators at a store. I have been willing to purchase a pair since a long time. This season of sale inspired me to purchase a budget-friendly pretty ones. However, the time that I took wearing them was more than the time I took deciding not to purchase them. I invested some 15 minutes to wear the gladiators but the minute I saw my feet in the mirror, I decided to go for covered bellies.
The reason was my ugly feet. They peeked from the gladiators, waving a hello and asking me to give them some attention and care. We have a habit of observing our faces minutely in the mirror and applying packs and scrubs to treat scars and blemishes. However, we don't observe our feet often. They face the mud and grime on a daily basis and require all the more care.
So here are some easy and effective ways to take care of your feet on every season to pamper your feet. Even I will treat my feet. On my next trip to a shoe store, I want to grab the gladiators and flaunt them too.
Soaks and Scrub For Your Feet
The Chilly Feet Pack
By chilly, I do not mean spicy but the ice-cold chill for your feet. This is a great remedy to remove swelling in the feet and even remove dead cells in the bargain. For this, take a tub and fill it with 10-12 ice cubes and some water. Add a few drops of tea tree oil along with rosemary leaves if available. Firstly, sit on a chair and soak one of your feet for half a minute. Remove your feet and briskly rub it with a towel. Repeat the same procedure with the other feet.
The Soda Foot Scrub
Fill a tub with warm water. Add almost three tablespoons of baking soda. Immerse your feet till the water stays warm. This pack is very good for the feet as it removes the dull skin. It even soothes the feet, thanks to the warm water.
The Sweet Foot Scrub
If you are fond of sweet, then your feet will enjoy this scrub. Take a quarter cup of brown sugar and mix it with two tablespoons of coconut oil. Add two tablespoons of honey with three drops of peppermint essential oil. This scrub needs to be massaged on the feet firmly. Keep it for a couple of minutes and then wash it with warm water. Pat dry feet with the help of a towel. Interestingly, you can store this scrub. It stays good for a month if stored in an air-tight container. This scrub is good for dry skin on the feet. It even softens cracked heels.
The Coffee Foot Scrub
Coffee is very good for skin. I even make face scrubs out of it. Here is the recipe of foot scrub using brewed coffee grounds. Add a couple of tablespoons brewed coffee grounds to equal quantity of course sugar. To this, add a tablespoon of coconut oil. Even olive oil will do. This will form a paste kind of consistency, which needs to be rubbed on the feet. Rinse well and pat dry.
The Milky Way Foot Scrub
Mix together raw milk and warm water in equal quantities. Soak your feet for that good warm feeling. Keep them soaked till the water is warm. Raw milk is known for its moisturizing properties while the warm water helps the circulation.
The Mood Boost Foot Scrub
If you had a tiring day at work, then this scrub is meant just for you. Add half cup of Epsom salt to equal quantities of sugar and oil, preferably coconut or olive oil. Add a tablespoon of honey to this and some drops of lemon essential oil. This scrub needs to be applied on wet feet. Rinse your feet and pat dry them. Post the scrub, apply moisturizer. For best results, scrub your feet just before bed. Put on your socks post moisturizing them. This scrub heals and uplifts the skin of your feet.
The Cinnamon Foot Soak
Add 2-3 heaped tablespoons of cinnamon powder to a tub of warm water. To this, squeeze 2-3 lemons, 2 tablespoons of olive oil and even ½ a cup of raw milk. Mix all this up and soak your feet for 10 minutes or till the water stays warm. Post this, wash your feet with mild liquid and pat dry them. Apply a foot cream.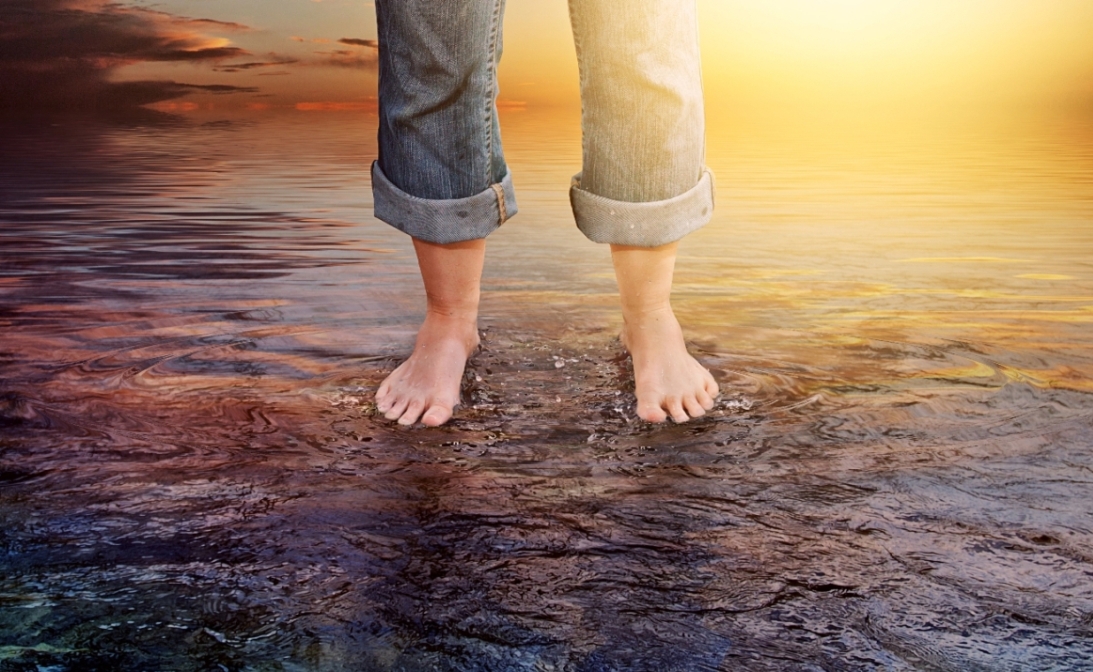 A Simple Routine for your Feet
Wash
Washing is very important your feet. Your feet are exposed to dirt and sweat all through the day. Make sure that you use a good quality soap to clean your feet regularly, at least twice a day. Skip using scaling hot water. Instead use lukewarm water and antiseptic liquid for your feet. Do not forget to pat dry the feet, even the heels and the area between the toes.
Exfoliate
It is important to develop a scrubbing routine for the feet. Exfoliate your feet at least twice a week. Use a pumice stone to remove the dead skin cells. Do not rub the pumice stone harshly. To take care of your skin, soaking the feet in warm water before scrubbing makes the entire process easier.
Moisturize
The third step is moisturizing. Invest in a good quality foot cream. The reason for using foot cream is that it is thicker as compared to body lotion. It seeps inside the skin and keeps it hydrated for a longer period. While it is necessary to apply foot cream twice or thrice throughout the day, do not skip applying one before going to bed. Massage your feet after application. Avoid heavy application of moisturizer between the toes. Even warm oil works best to heal dry skin.
Massage
Massage your feet on a daily basis. For this, make use of coconut oil or olive oil. Even a five minute massage will help you get rid of aching heels and other problems. Massage even helps in enhancing blood circulation and strengthening feet and ankles. It relieves you of any kind of pain while promoting good and sound sleep.
Trim
Trim your toenails every week. Nail clippers or nail cutters work best for toenails instead of scissors. If your nails are hard, trim them after a shower for ease and simplicity. Do not cut them too short or else, it will cause a problem. Apply olive oil on the nails for smoothness. .
Exercise
While watching your favourite show, exercise your feet. Sit on a comfortable chair and put your feet up. Now, you need to wiggle your toes. Twist them. This needs to be done at least three to four times in a day. For better blood circulation, make a habit of not sitting cross-legged for longer periods.
I did follow this routine for a couple of months. I am glad that those beautiful brown gladiators are mine now. Taking care of my feet is not tough. Investing just half an hour before going to bed for taking care of my skin has turned out to be quite fruitful. Are you foot-ready this season?