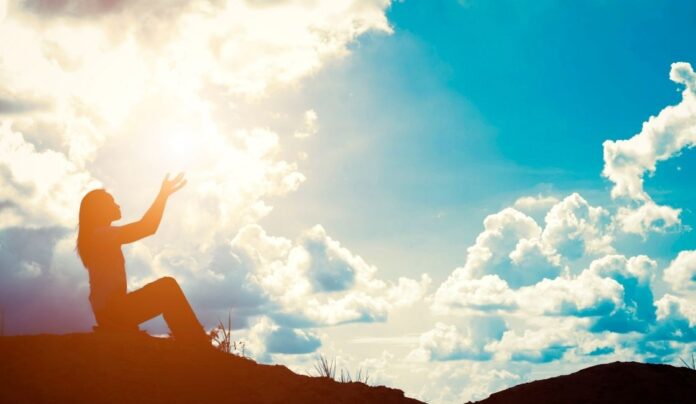 "Let your faith be bigger than your fears" – Hebrew 13:6
So much has been said for faith and belief to date, yet when the storms knock on the door, it is only the strong-hearted who can have faith – faith that 'this shall pass soon'. Here is the account of Richa Deora, who kept on going in spite of facing one blow after the other. In her own words, she presents to you the hurdles she faced and what inspired her to keep the hustle going.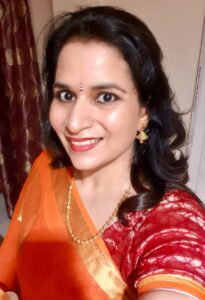 I am Richa Deora, the only child of my parents. I have had a beautiful childhood, getting all the love and care as every child should. However, the actual problem began in my life when I got married. Since day one, I have faced many unexpected painful incidents in my marriage. I was in a severe low-life state when one of my relatives guided me to chant "Nam Myoho Renge Kyo".
"A mind now clouded by the illusions of the innate darkness of life is like a tarnished mirror, it is sure to become like a clear mirror, reflecting the essential nature of phenomena and the true aspect of reality. Arouse deep faith, and diligently polish your mirror day and night. How should you polish it? Only by chanting Nam Myoho Renge Kyo."
(Gosho-On attaining Buddhahood in this lifetime, WND-1Pg-4)"
The Power of Chanting
I began chanting from that very day to gain courage and wisdom to be able to take the right decision pertaining to my marriage. My challenges and my pain in my marriage grew each day and one day I decided to walk out. My parents supported my decision and I filed a case for legal separation. Based on the power of the Mystic Law, I believe in the absolute power of the Gohonzon. Hence, I prayed for a kosen-rufu lawyer and amazingly a Buddha emerged in my environment. He supported my family in every possible way and I won the case, overcoming all obstacles.
Sensei says: "Running away from things you find unpleasant causes suffering. But facing and challenging such situations enrich your life."- (Word of wisdom)
I shifted to Mumbai and started my own e-commerce business. I was doing really well in my business but then again problems appeared in my life in the form of my father's illness and after some time, I moved back to Lucknow and started my business in the city. Amid all challenges, my daimoku was my greatest strength, I chanted for long hours of daimoku for my father's health, for elevating my life-state, and also for my mother, who was facing the challenges silently, without complaining.
Spreading the word
I started praying for the happiness of everyone in my environment. I introduced eight members to this wonderful life-transforming philosophy just in 5 months of my practice in Lucknow. The sonorous rhythm of gongyo and daimoku helped in my father's health condition, and although it was still very critical, his spirits were revived. He could then make important telephone calls, even though he lay on his bed. As the doctors in Lucknow were unable to diagnose the root of the health issue of my father, his health started deteriorating day after day. I was guided by my sister-in-law to actively participate in Gakkai activities to overcome this difficult situation. Reading guidance's from various writings of Ikeda Sensei also helped me to understand the true cause of my father's suffering. I would do Gongyo and read the Gosho alongside my father. His health then started improving and all his tests' reports were normal. But because of his extremely frail health, he succumbed and peacefully passed away in Feb 2017.
This was a major setback for us but my daimoku kept us going strong. It was also the time when the 'Seeds of Hope' Exhibition was introduced in Lucknow and I participated in the Daimoku Committee. I was determined to attend all the daimoku sessions held for the success of the exhibition and I did not miss even a single event. Chanting daimoku and participating in Gakkai activities always kept me high-spirited, despite the empty void created by my father's absence.
"Those who believe in the Lotus Sutra are as if in winter, but winter always turns to spring. Never, from ancient times on, has anyone heard or seen of winter turning back to autumn."
("Winter Always Turns to Spring" (WND, 536)
Overcoming Challenges
Implementation of the new GST (Goods & Services Tax) policies in July 2017 affected the sales and purchases of my business, but I remain undeterred. A major challenge came when I had to liquidate a bulk of old stock, which had piled up. The stock was huge in quantity and the credibility of dealers was also under question at this difficult time. I chanted abundant daimoku day and night and took guidance from my senior leaders. I prayed for protection and was able to clear the stock soon enough. This victory strengthened my faith in Nichiren Buddhism.
At the time, my friend, who also happened to be my shakubuku, was struggling to clear his CA papers. I chanted for him wholeheartedly and guided him to believe in his own potential and to take action infused with strong prayers. I am happy that he topped in his CA exam and got selected for Wipro at Bangalore. Chanting for my friend gave me a deeper understanding of praying for others.
I also challenged myself to learn driving a four-wheeler and through the encouragement from my leaders, I learned and began driving. I used this as a benefit to transport members to and from Gakkai meetings. Yet another great kosen-rufu benefit.
The Healing Words
In May 2018, I observed swelling in my body. I was anxious about it but I was determined to believe in the strategy of the Lotus Sutra and went ahead with my medical investigation. I chanted for the right doctor and medication and prayed to be healthy for the sake of kosen-rufu. Mystically, a friend's sister (who happened to be a doctor at SGPGI) visited me at my home. I showed her the swelling in my body and she advised me to get certain tests done, but mystically nothing was detected in the reports.
My father's dream, as well as mine, was to enshrine the gohonzon at our home. After a lot of hurdles, I got gohonzon enshrined on 2nd August 2018, which helped me focus more on chanting.
Later in September 2018, I visited Mumbai and all of my medical investigations were repeated. It was detected that there was a deficiency of basic minerals and majorly I was hit by stress and exhaustion. As a result of which it was very difficult for me to sit and chant abundant daimoku or to attend Gakkai meetings. I spiraled down into a low-life condition. Doctors advised me to take medications to improve my metabolism.
Ikeda Sensei says: "Buddhism does not in any way deny the efficacy of medicines… Buddhism is reason, so it is only natural that we make full use of the power of medicines. But the fundamental power for conquering illness comes from our life force." (NHR Vol-10)
Adjust the focus
I also appeared for the introductory level BSG examination in Mumbai. Various study sessions in Mumbai, gave me a lot of clarity and I decided to challenge my situation through faith, while still taking my medications.
Going forward, I received a kosen-rufu job opportunity in the travel trade sector. I accepted it, chanting abundant daimoku for the wisdom of it, determined to make it a turning point in my life. Every responsibility which I got in my office, I totally based it on daimoku and completed all tasks rendered to me on time. I started chanting an hour daimoku daily, early in the morning and also in the evenings, and I also read the Gosho every day. I was determined not to be defeated by my highly demanding working hours. Once again, I am happy to report that during this time, I got off my medications within two months and regained my health completely. I was beautifully managing all fronts of my life, both professional as well as home.
My mother also appreciated my efforts and complimented me as being the 'sun' of the family. In fact, everyone who was connected with me praised me for looking healthier and robust. This boosted my life condition even further.
The Path to Growth
As time went by, my challenges in the work front grew. Things were not always smooth-sailing. I met a person at work, who created great hurdles for me. Basing my life on the Gohonzon, I started pouring abundant daimoku for absolute happiness for him. Very soon I observed a 180-degree change in his behavior, he started respecting me and appreciated my work and to date respects me a lot for my optimistic approach in the organization.
However, the challenges did not end there. Although I worked hard at my workplace, due to office politics, I was forced to take a stand for the respect of my own dignity and felt the need to resign in September 2019. After quitting my job, I decided to involve myself completely in the ongoing campaign for the opening of two citadels on September 22nd. I exerted myself completely in the campaign and attended daimoku sessions across the city, taking other members along with me for all broadcast meetings.
The more I exerted myself into Gakkai activities, the more the devilish functions appeared to obstruct my practice. My mother became severely ill in October 2019, and I had to manage everything all by myself. My entire district supported me in chanting for my mother's protection. Mystically, a few friends and my Buddha lawyer manifested once again and we got the right doctor and medicines within a month's treatment for my mom and life went back to normal.
Opportunities in Problems
This obstacle turned out to be an opportunity to transform my own karma as I restarted my business. My circles of friends increased and I did a lot of human revolution to transform my life from within and without.
Last year in June 2020, I underwent a lot of mental stress due to sudden issues on my personal front and I had reached a situation where I had to decide between life and death. I came across a beautiful line:
"The Daishonin offers Kingo a clear guideline: when forced to make a life and death choice, choose faith, which is the foundation for everything. Such an unfaltering resolve is crucial in times of great adversity." (Blue Deeper than Indigo, Page 53).
I chose faith, I learned to value my life and have gratitude at each phase of it. I exerted to my practice diligently to change poison into medicine.
I was given the responsibility to look after my block in my District in December 2020. I gave all that I had in encouraging all Women's Division members in my district and began studying the Gosho, Youthful Dairy, and Value creation subscriptions.
Rising Up Each Day
February of this year, the month being for Women's Division members to undergo our human revolution and strengthen our faith, I had to undergo yet another major setback in my business due to sales tax issues. It was through an enforced determination and abundant prayers that I received immense protection and support from all corners and came out of it smoothly. However, once again I decided to wind up my business based on my wisdom through daimoku.
In April, when the kickoff meeting was held, I decided to target one hundred e-visits for the May 3rd Campaign. When our determination is strong, even our faith is tested and at the same time due to the start of the second wave of the Covid virus, many people known to me were infected, and they were unable to receive proper medication or hospital beds on time. I decided to volunteer for covid as a 'covid warrior' and joined various groups and started working for such people. I worked with zero resources or knowledge; my only mission was the determination to help, based on the Lotus Sutra. I took it as an opportunity to polish my life within by chanting abundant daimoku for people suffering all around and to help them in all possible ways. I helped two people who had played a major role in winding my business in the past year, one of whom was the person who had troubled me when I worked at the office. They had both appeared in my environment, and as a Bodhisattva of the Earth, I was able to help both of them, as I respected them as emissaries of the Buddha. My heart was purely filled with compassion towards them when I was able to arrange Plasma for their survival.
Triumph of Faith
Later in May, after having seen the worse conditions of attendants at hospitals and street hawkers and people striving for food, I, along with a few friends, decided to organize a food and ration drive. We continued on our mission for 34 days in total where we were able to serve 15,000+ meals to the people who were hungry in and around the city and also donate approx. 300 grocery relief kits to the underprivileged. We also distributed countless masks, sanitizers, and water pouches.
Definitely, these two and half months made me earn countless blessings as each day was mystic with countless experiences based on "Nam Myoho Renge Kyo." I was able to surpass each obstacle as an opportunity to grow in my life, in my district, as well in my block to become a strong pillar of Bharat Soka Gakkai, as my mentor's invincible disciple.
I am grateful to all my leaders who encouraged and supported me through daimoku and guidance.
Dedicating my Life to Gohonzon, I determine to become financially strong for the sake of kosen-rufu. I resolve to become an entrepreneur with courage, compassion, and wisdom, and to expand my company where I am working globally, with a work culture of utmost mutual respect. Above all, I want to fulfill my Dad's dream of advancing my journey of kosen-rufu. I pray for my life partner to manifest in my life. One who would respect and cherish me; accept me as a Buddha, balancing complete harmony in our families, so that I can propagate the Law worldwide and share my experiences in faith, which will encourage members in every sphere of life.